Northampton Waterpolo Club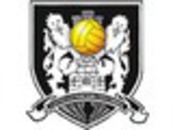 Northampton Waterpolo Club
News Report
Manchester Festival 2017
Author: Connor Evans, 04/07/17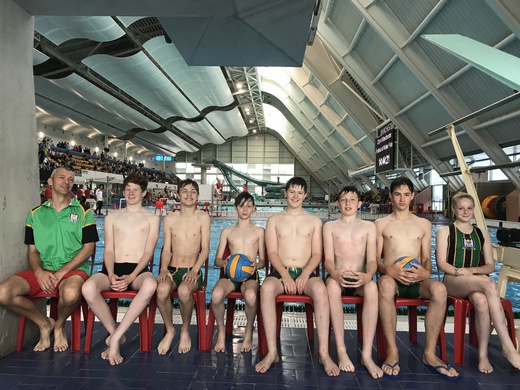 This years Manchester Festival was a fantastic experience for both our under 12 and under 14s teams. Both teams played some good polo, considering both teams only had 7 players available for this tournament. Hard work paid off as the under 14s finished 9th and the under 12 finished 11th.
Under 12s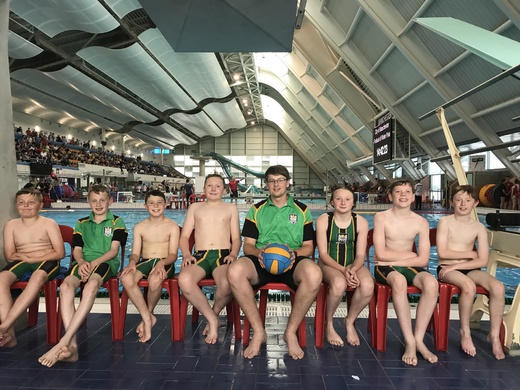 They had a tough draw for the morning pool matches, having to play Chester, Bolton School A and Devonport. Beating Chester in their first game 10-2 was the warm up game that the under 12s needed before playing two close matches. Although a strong fight back against Bolton School A they lost 3-2 before playing eventual winner Devonport. Again a strong performance but it wasn't enough to stop Devonport winning 5-3. In the afternoon matches, the under 12s were playing it out for 9th to 12th place. Getting an unlucky loss in their first match to Radcliffe (4-3) meant they played out for 11th place. Which they claimed with a strong victory against Manchester/Bolton B 7-1.
Under 14s
The under 14s took on Manchester Grammar school (MGS), Preston Aquatics, Solihull and Sheffield Stingrays in the mornings group games. First up was Solihull which allowed our player to warm up with a nice 9-4 win. Next was a hard loss to eventual runners up Sheffield Stingrays, 6-1. They regrouped well and beat Preston Aquatics 16-0. Then finished the morning matches with a close match against MGS but losing 5-2. The under 14s were also going to be playing for 9th to 12th place. Have 2 comfortable wins against Sedgefield (8-1) and Manchester (6-1), they finish in 9th place.
Looking forward to next year already!
Follow the site to get the latest news and results straight to your email